Podcast RSS Extension
Do you have some interesting audio stories you would like to share with your app users? Great – we have the right extension for you!
In this article, we will show you how to add and configure Podcast RSS screen.
If you would like to add tracks from your SoundCloud profile, please see this article before you proceed to read this one.
[IMPORTANT] IF YOUR APP IS ALREADY LIVE IN THE STORES AND YOU ARE ABOUT TO ADD AUDIO CONTENT FOR THE FIRST TIME, YOUR APP WILL NEED TO BE RESUBMITTED. IN THAT CASE, PLEASE CONTACT OUR SUPPORT TEAM FOR HELP.
How to add Podcast RSS extension to your app
Go to Screens → press the + button → open Media in a pop-up screen → choose Podcast RSS.
If you don't have this extension, you will be prompted to install it. Once that is done, you'll be able to add it as one of your screens.
In the Settings page, add the URL of your RSS feed and press Continue.
In the Layout section you can choose the appropriate layout for your screen. There are several different list and grid options: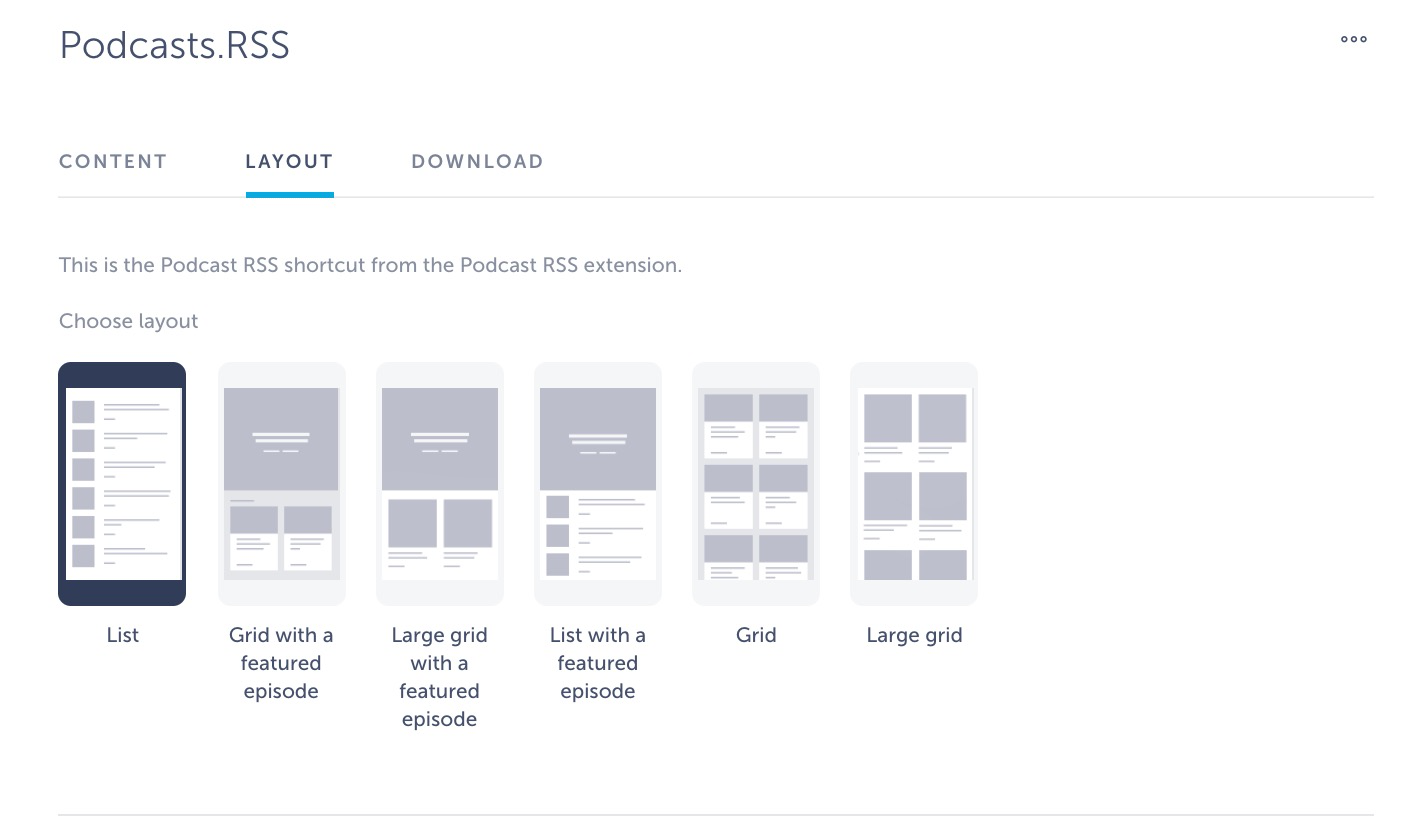 New! You can now enable podcast download. To do so, go to the Download tab and tick the square next to Enable download of episodes: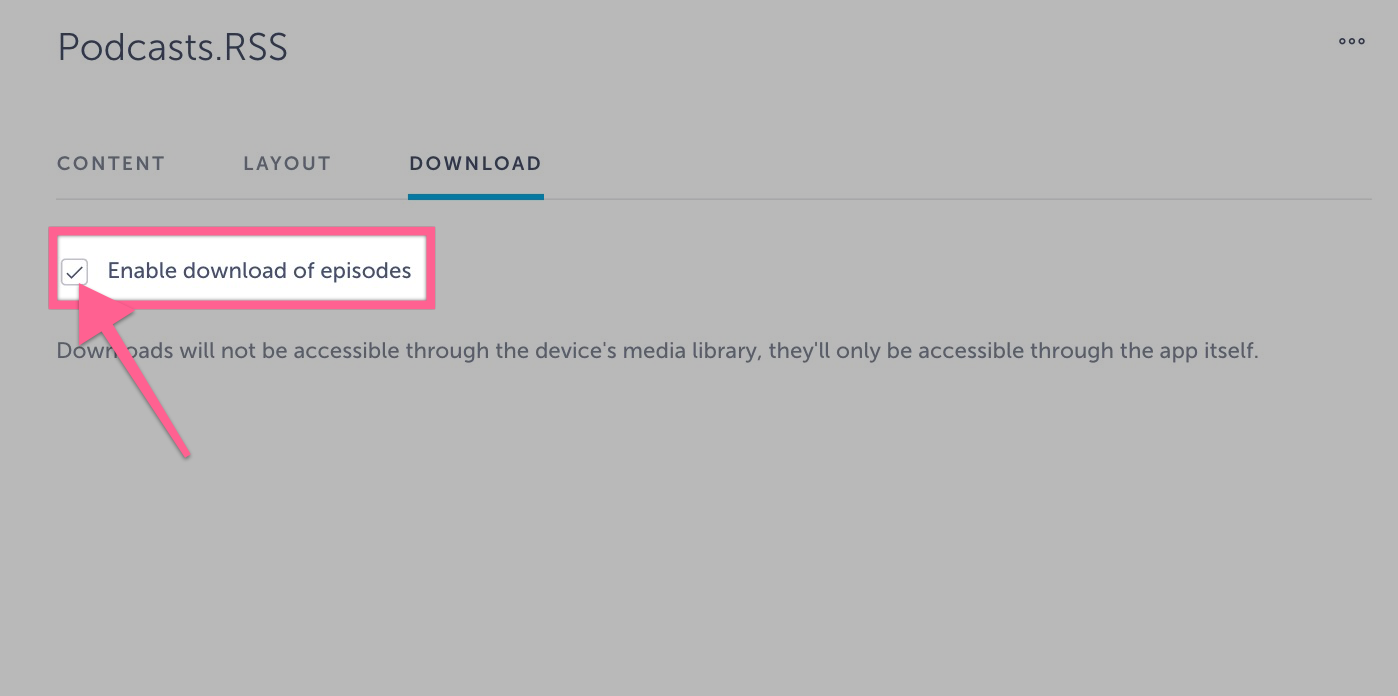 This feature will allow you to play downloaded podcasts offline directly from the app. Once the podcast downloads, the download button will be replaced with the trash button, which will be used for when you will decide to remove the downloaded podcasts from the app. Here is how it works:
What can I do with the player?
Play, rewind, fast forward, check the progress, share, download – you name it!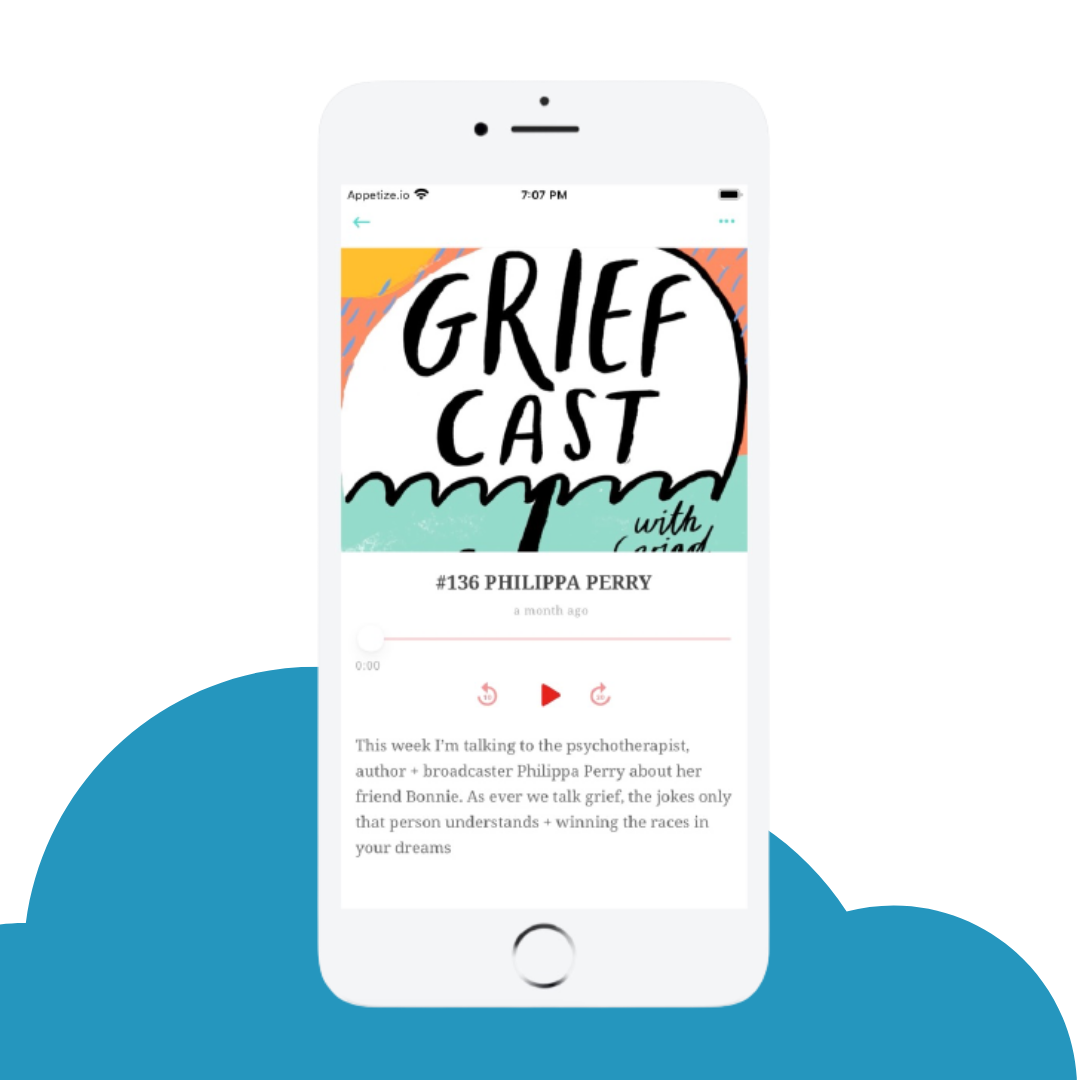 Why can't I hear my podcasts when I play them from the preview?
This behavior is intended since our preview is not a real device and doesn't have technical capabilities to play audio files.
Can I stream podcasts while connected to a different device via Bluetooth?
Yes! You can play the audio on headphones or speakers via Bluetooth.
For Apple Family only – By using Apple's amazing AirPlay feature you can listen to podcast episodes from your Shoutem app across multiple compatible speakers.